3 years might not seem like a long time for most of us, but in the modern car world, it's almost half a lifetime's worth of fun out in the sun. About the same amount of time taken from when a car's released to receive its first nip and tuck.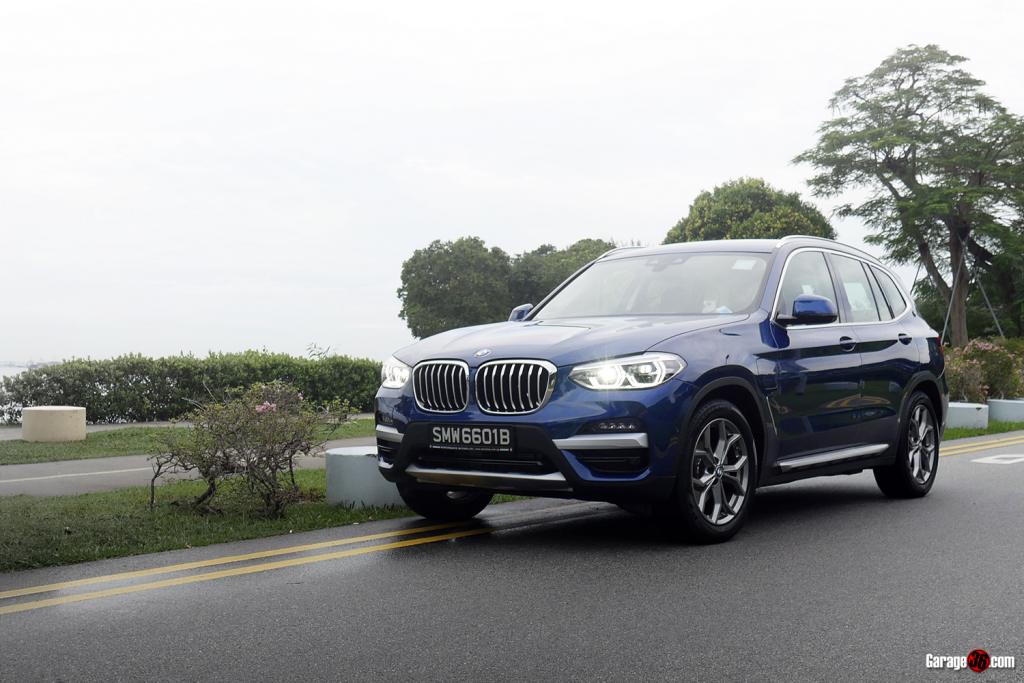 While the G01 X3 has yet to go under the knife for its "Life Cycle Impulse" refresh, it has spawned quite a number of variants, the usual fossil fuel drinking models, a plug-in Hybrid and coming soon to a showroom near you, the fully electric-powered iX3.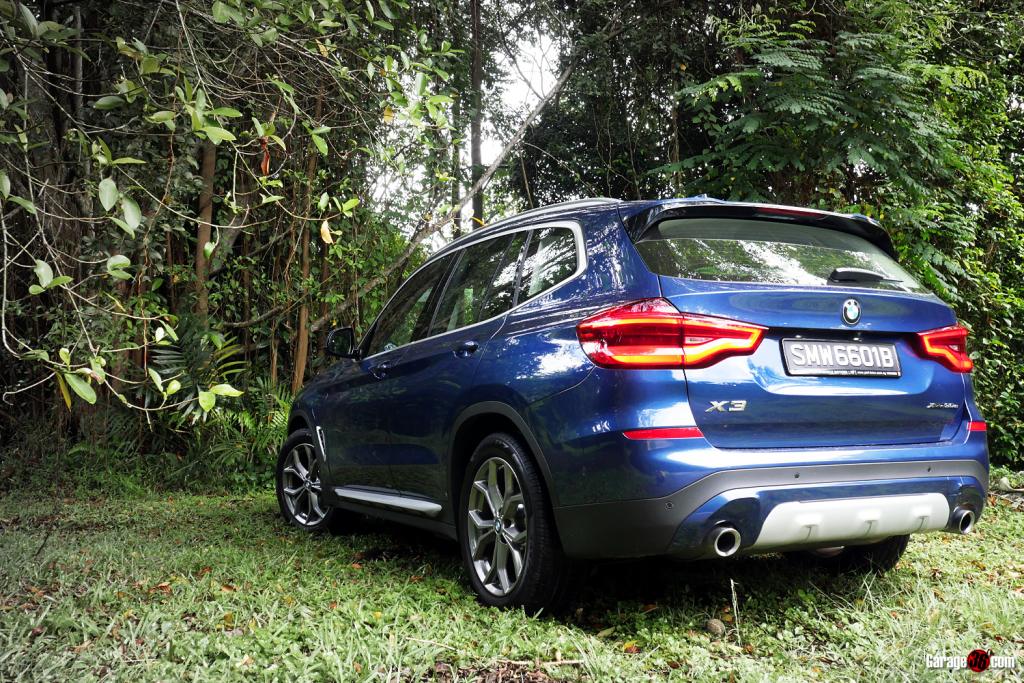 With a couple of months to go before the iX3 hits our local roads, what we have on our hands today is pretty much the bridge, the in-between, the one for those who want to go electric but can't quite give up good old fashion dinosaur power just yet. The X3 xDrive30e plug-in hybrid, the "e" designation which if you haven't guessed by now, stands for electric.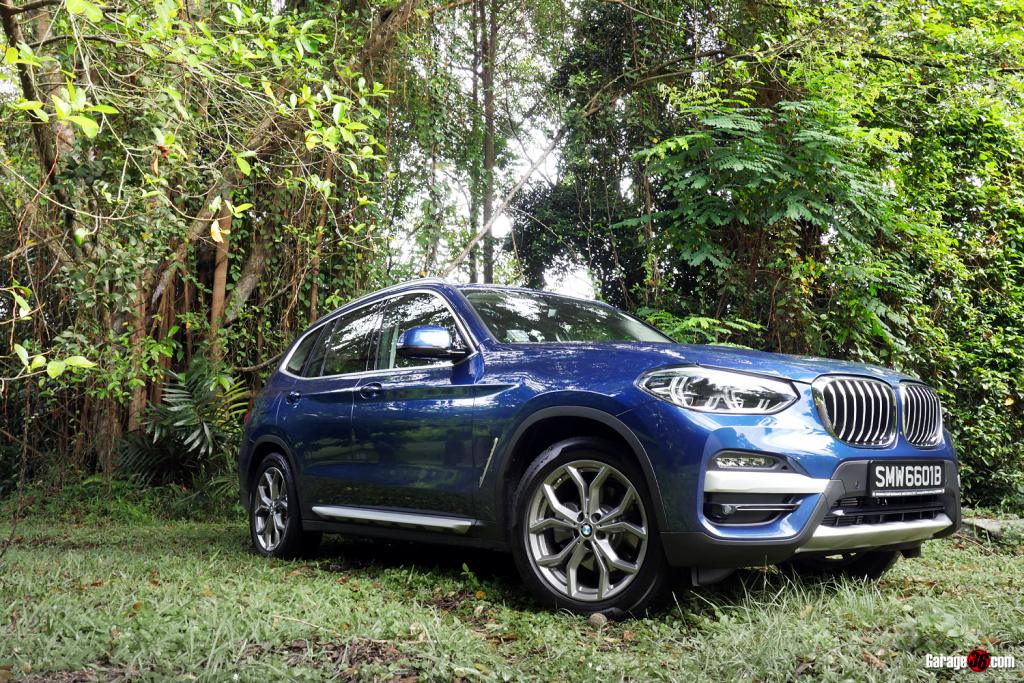 Visually in standard xLine trim, it looks almost identical to any other X3 out in the wild. There only giveaways to this car's hybrid powertrain are the additional charging port upfront and the very subtle"e" badge behind.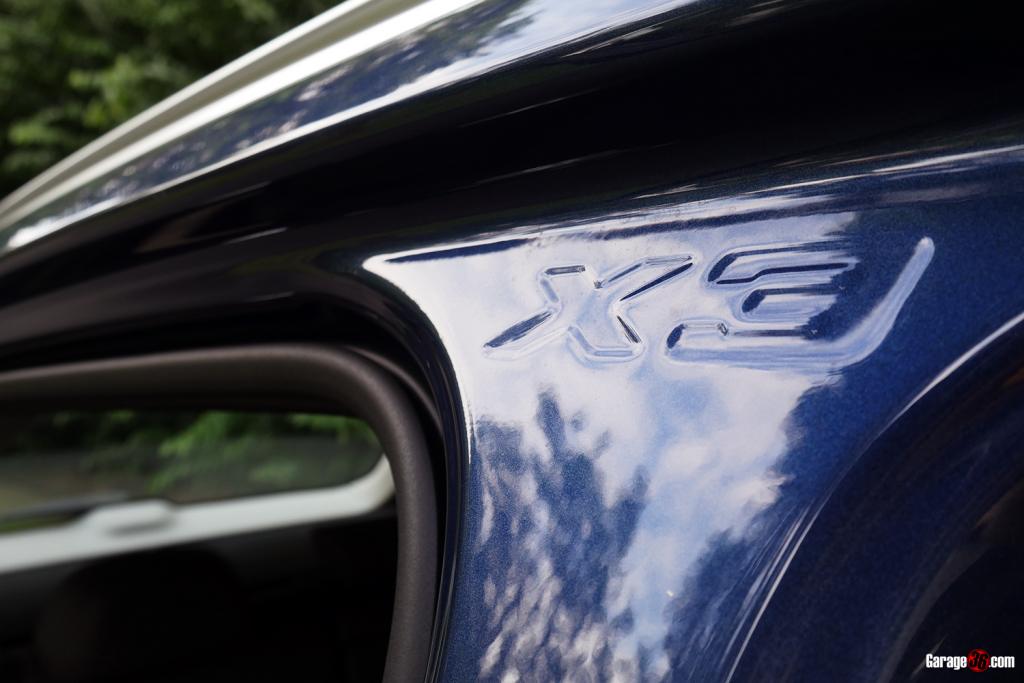 The only other way for others to know you are running a PHEV will be when you creep up behind them. It's not entirely silent though as there is a noticeably soft synthesized whirr generated as you poodle along, created no less to help pedestrians notice your (eco-minded) presence.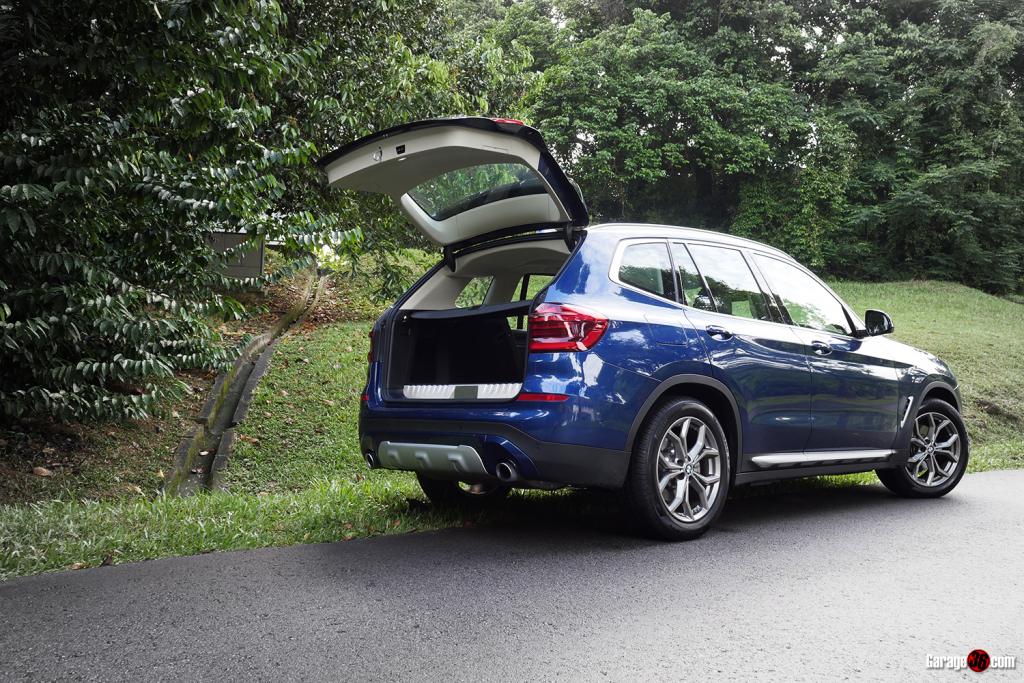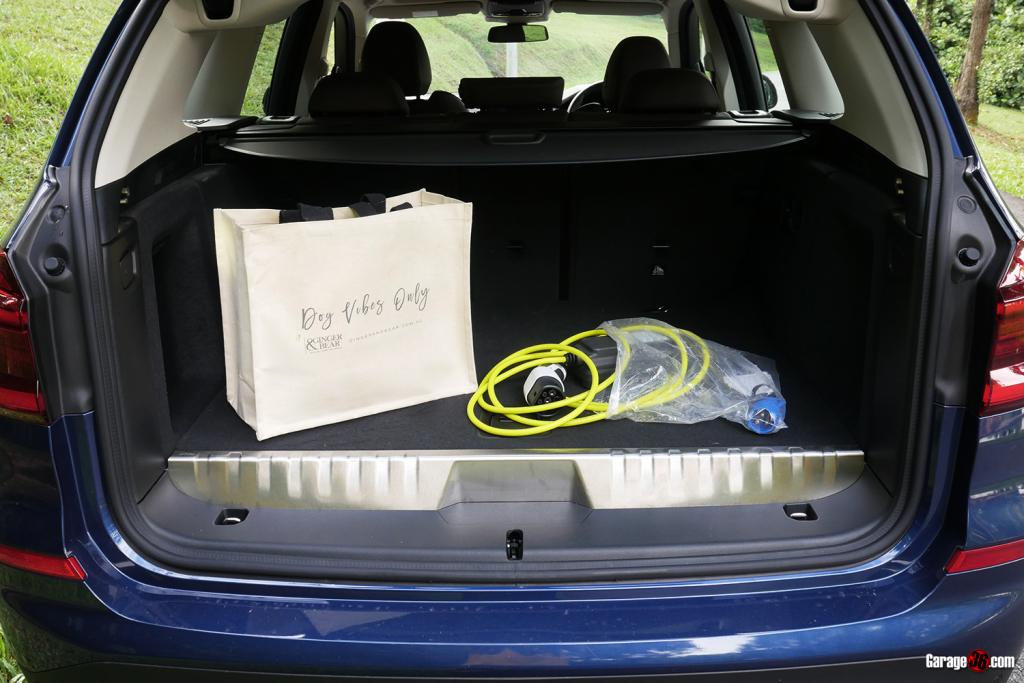 In the boot is where the biggest difference can be observed. In order to accommodate the X3 xDrive30e's battery pack under the rear seats, the boot floor had to be raised eliminating all storage underneath. Which sadly means there is no longer a storage cubby for the cargo cover.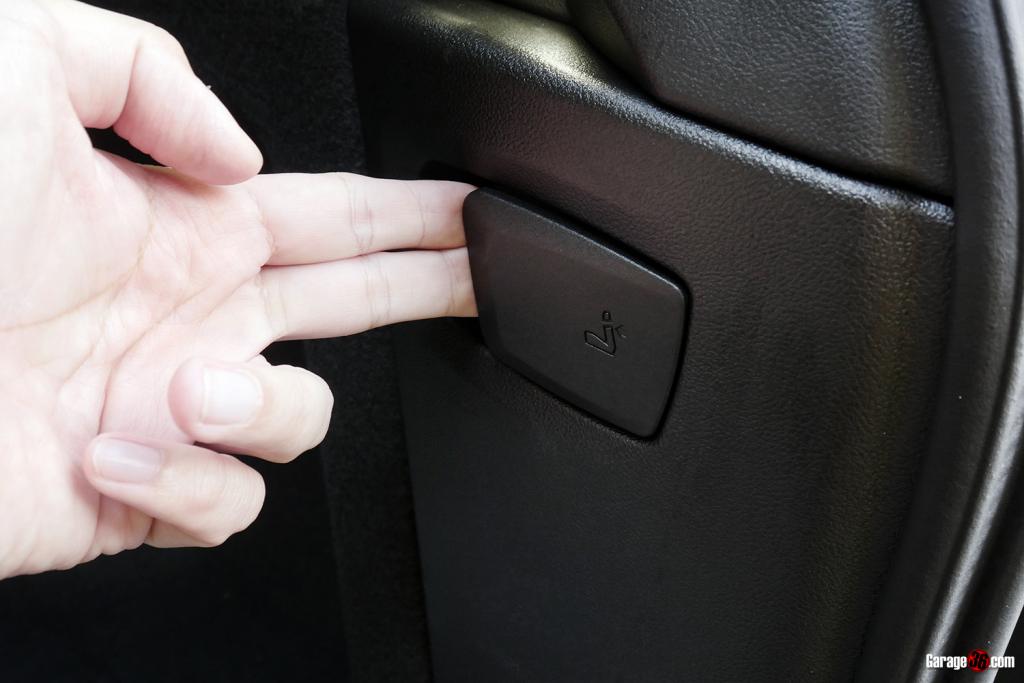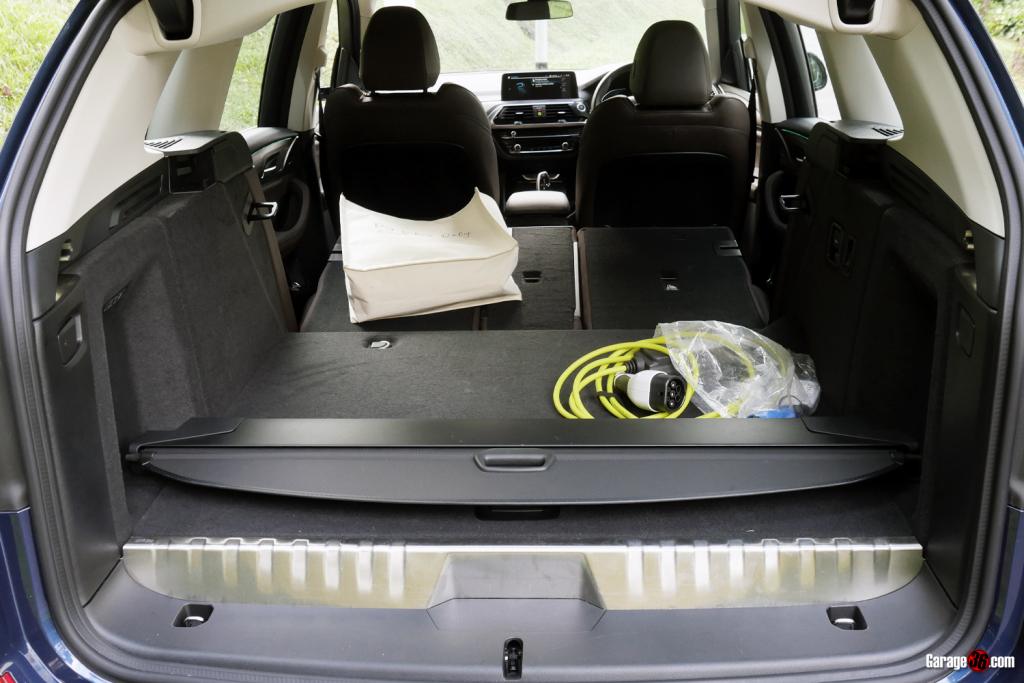 In effect, the boot space now has a 100-litre reduction from 550-litres to 450-litres. Folding down the rear seat does extend that up to 1,500 litres but with the raised boot floor , loading bulky items can a little more cumbersome at times.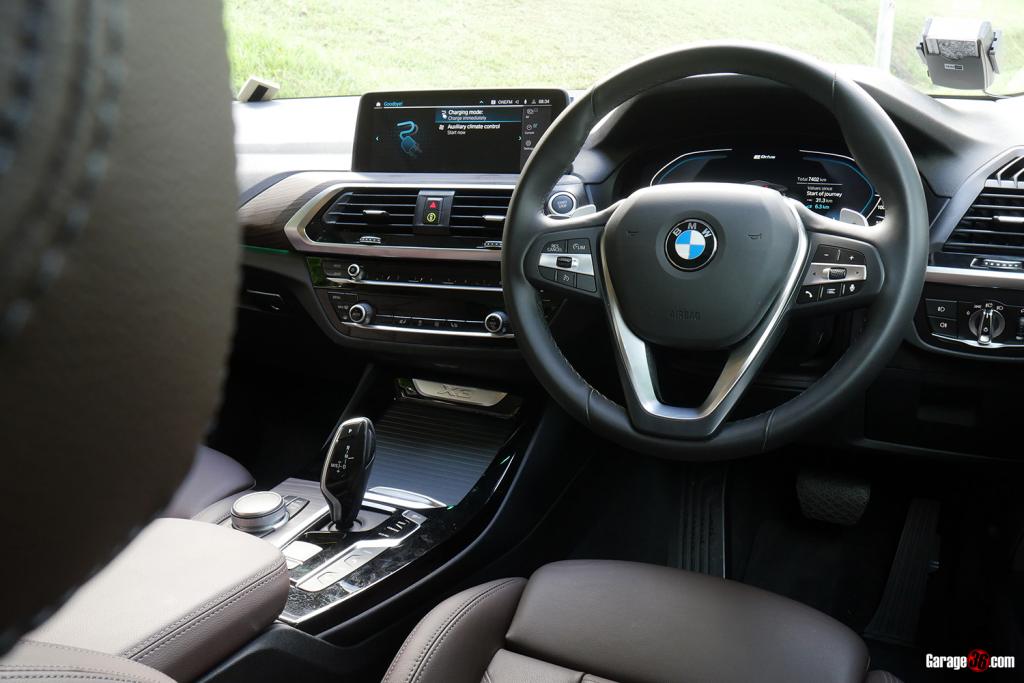 Fortunately, these space and packaging constraints do not make themselves apparent within the cabin as interior space remains identical to every other X3. Meaning, plenty of space for those in the front and lots of headroom for those in the back.

No surprise given that this generation of the X3 is even larger than the original BMW X5 ever was! Inside the cabin, everything looks and feels as good and solid as they should with typically excellent build quality and materials used throughout.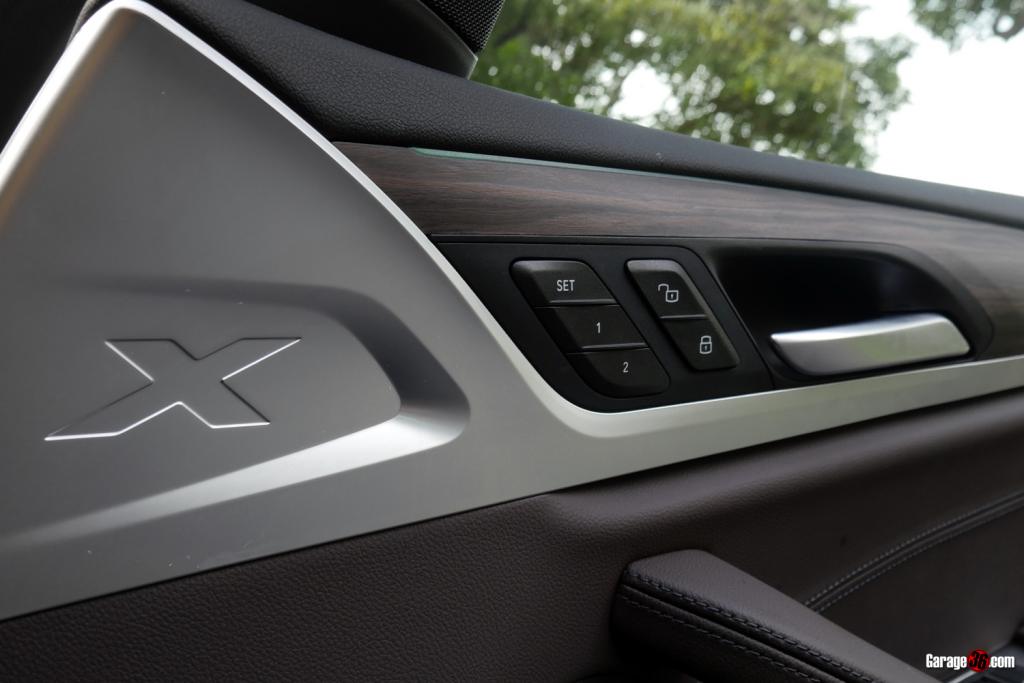 My only complaint would be the single piece of plastic surrounding the gear selector, something featured in pretty much every new BMW on sale today, it just doesn't feel quite as satisfying or tactile in operation as I'd liked it to.
Speaking of which, there is a button here which is only available on our car, the "eDRIVE" button. This allows you to choose between 3 different settings how you'd like to pilot your X3, the default automatic mode switches between fully electric and petrol drive just like a hybrid but gives you the full 292hp and 420Nm of juice, more power than an xDrive30i .
"Max eDRIVE" grants you the electric-only powertrain with slightly over 109hp from an 80-kilowatt electric motor until it runs out of range, and "Battery Control", allows you to run on the mostly petrol engine to regenerate electrical power to a pre-selected level (and keep it there). Without the electric motors assisting, power is, of course, curtailed to sDrive20i levels of 184hp and 300Nm.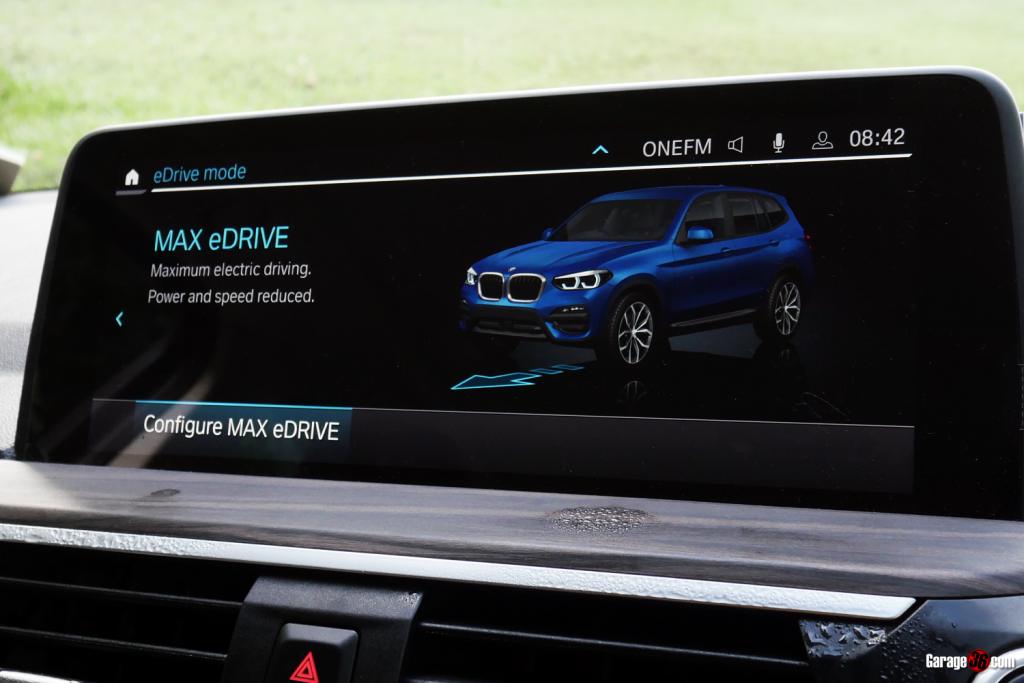 In addition to these powertrain selection modes, the usual "Sport", "Comfort" and "Eco Pro" BMW driving modes are also selectable. How they engage with the powertrain selection is a little more interesting as they somewhat operate individually apart from each other. Which means, you can drive around in "Sport" with either "Max eDrive" or "Battery Control" but it probably wouldn't be quite as fun. In practice, I found myself toggling the eDrive modes a lot more than the driving mode as the real-world effects switching between powertrain modes are much more apparent.
One suggestion for future implementation? Allow drivers to pre-program set waypoints or areas within the GPS to toggle between powertrain modes, allowing us to commute within our neighbourhood in the peaceful tranquillity of a fully-electric drive and automatically starting up the engine once we hit the expressway, and then back again to electric towards our destination.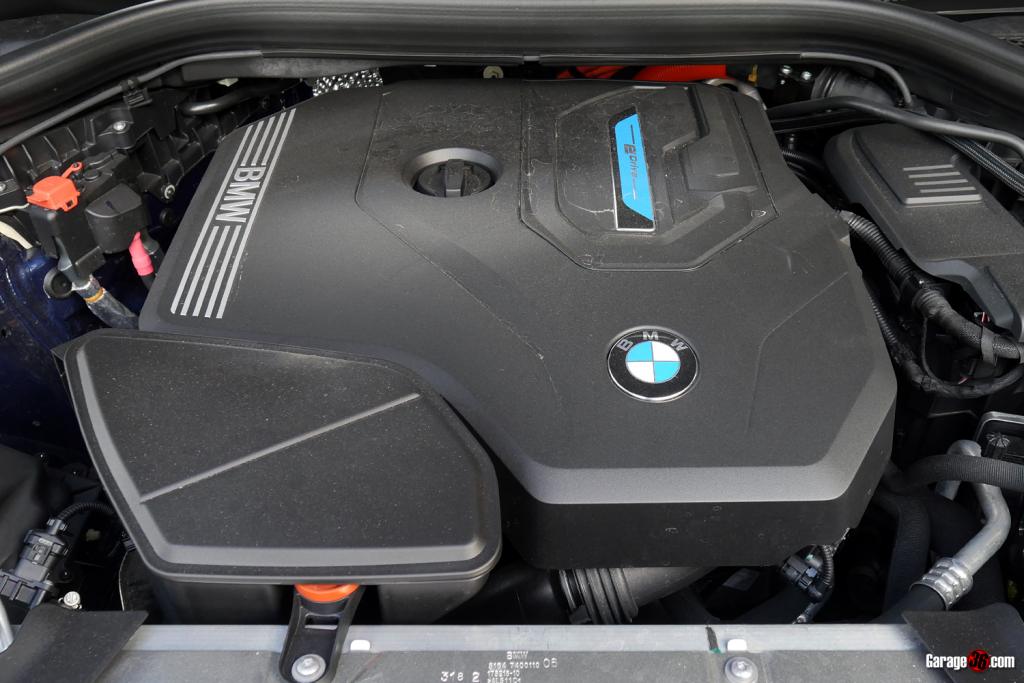 BMW claims an all-electric range of 51-55km in the best of conditions but the best I managed was around 35. Not great but enough for a single trip up to town where chargers can be found easily. Being a plug-in hybrid, range anxiety is non-existent and trying to stretch the range becomes more of a personal challenge than an actual one.
Dynamically we enjoyed ourselves aplenty when driving the X3 in the outback on its launch as well as the xDrive30i variant a couple of years ago on our local roads, but even with the xDrive30e's power bump, it somehow doesn't quite drive as well as its petrol powered siblings. While it might be easy to fault the weight disadvantage (175kg over the xDrive30i), I think it also boils down to where most of the extra weight sits. Below the rear passenger seats.
While the petrol variants respond to changes to direction rather quickly for their size, the xDrive30e while still retaining a good amount of body control feels not quite as sharp. While it has the firepower to launch itself out of the corners rapidly with 100km/h coming up in 6.1 seconds from rest, in a twisty bit of tarmac, there is no escaping that weight penalty swinging in the back.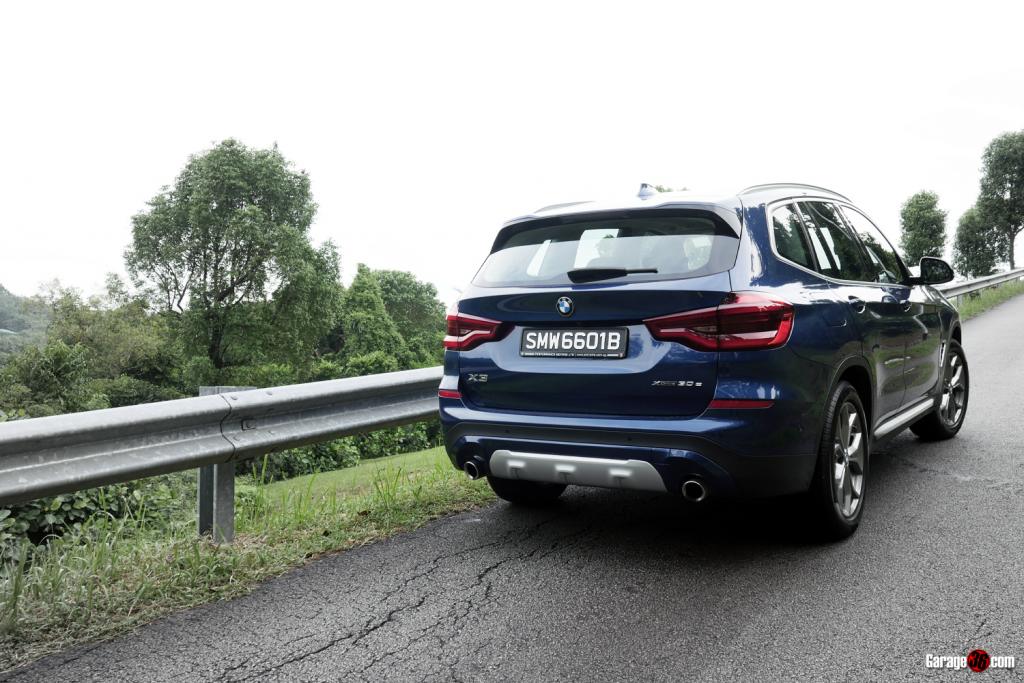 Realistically speaking though, I'm very sure buyers of this car are more interested in comfort and space than outright precision and pace, and in that regard, the xDrive30e excels. Ride quality is excellent and in "Max eDRIVE" mode, progress can be made with minimal fuss and minimal noise as the combustion engine shuts down for a serene (albeit short) journey.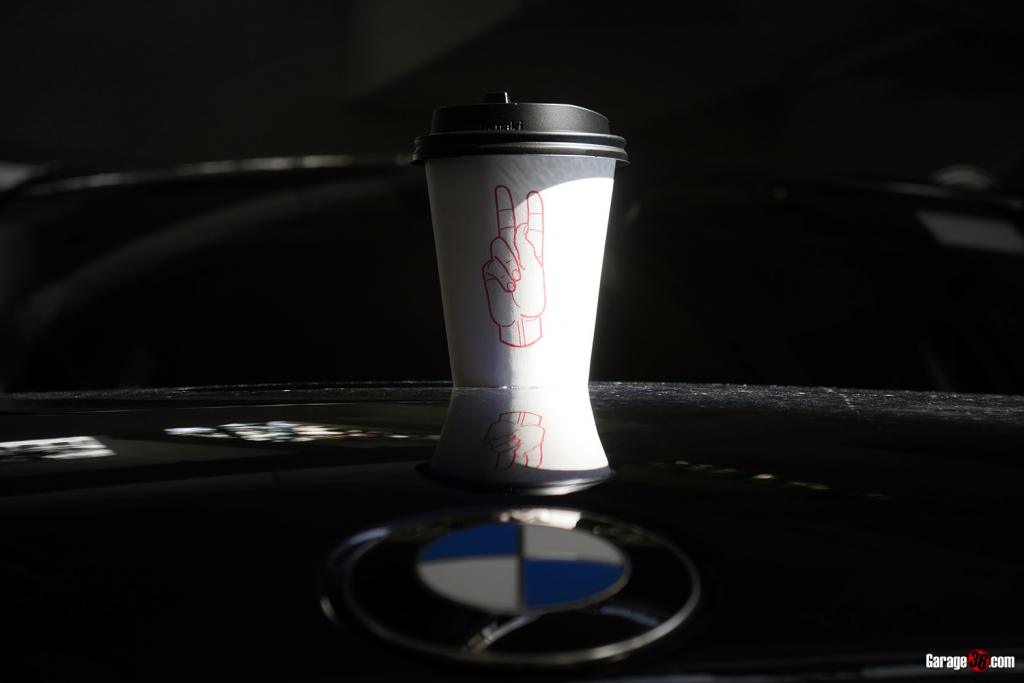 At S$267,888, the xDrive30e is a good S$37,000 more than the similarly specced but less powerful sDrive20i and closely matched what the excellent xDrive30i M Sport was going for before it was recently phased out of our local market.
While it is a considerable premium over the base 20i variant, this jump in price does give you the pleasure and advantage of having an additional lump of power without any of the compromises in fuel economy.
We'd save our final verdicts until the iX3 arrives but until then, the xDrive30e represents a decent balance for those in the market.